中国科大-纽约州立大学石溪分校3+1+1本科/硕士学位项目
Background:
The State University of New York at Stony Brook, commonly referred to as Stony Brook University (SBU), is a public sea-grant and space-grant research university. It is located in Stony Brook, New York. It is one of four university centres of the State University of New York (SUNY) system.
Program Overview:
This is a joint program between SBU and USTC for a Master of Science degree in Technological System Management with a concentration in Global Operations Management. Both SBU and USTC wish to cooperate with each other by providing courses and administrative support services to graduate students from USTC who are interested in obtaining a Master of Science degree from SBU's College of Engineering and Applied Sciences.
Language of Instruction:
English is the official language of instruction of degrees offered by SBU. Stony Brook is required by regulations of the State University of New York and the State Education Department to ensure that all instruction, course work,readings und discussions in the MS in Technological Systems Management be carried out in English. To this end, all courses offered in the Program must be taught in English, and all text-books prescribed for the Program must be written in English. No exceptions to thig policy are allowed.
Admission to Matriculated Status inthe Program:
All students admitted to the program must meet the minimum requirements of both the Graduate School and the Department of Technology & Society at Stony Brook as well as USTC graduate studies requirements.
To be eligible for admission to the Program as fully matriculated students, applicants must submit the following materials to the Director of Graduate Studies of the Department of Technology & Society OR to a USTC program advisor, indicating that he/she/they wish(es) to take the program at USTC with a possibility of completing one semester at SBU, one month prior to the start of the Program
· A completed official graduate application form (blank copies of which will be supplied by Stony Brook, and may also be downloaded from the University's web site),
· Proof of completion of a United States bachelor's degree (or international equivalent) with a minimum overall grade point average of 3.00 on a 4.0 scale,
· Two official copies of all previous college transcripts (if transcripts are in a language other than English, then certified English translations are required,in addition to the original documents),
· Proof of proficiency in reading, writing, speaking, and comprehending English (to be admitted in to the Program, a student must achieve a score of at least 85 on the TOEFL test, or 830 on the TOEIC test, or 550 on the GRE Verbal Test),
· Three letters of recommendation (in English, or with USTC certified translations into English),
· An aptitude for quantitative analysis,demonstrated through previous course-work, standardized tests, or practical experience (performance at the equivalent of a grade of C' or better in an introductory calculus course is expected)
TransferCredit Requirements:
A candidate for SBU master's degree can transfer up to 6 graduate credits from FJU toward their master's degree requirements. These credits must be from an institution authorized to grant graduate degrees. Transfer credits must meet the following requirements:
1. Credits cannot be used to fulfil the requirements for a baccalaureate or another advanced degree,
2. Credits must not be more than 5 years old,
3. The course being transferred must be agraduate level course,
4. Credits must carry the grade of A or equivalent,
5. Grades earned in transferred courses are not counted as part of the student's GPA
Graduation Requirements:
To graduate from the program, all students must be cleared for graduation by the Department of Technology & Society and by the Graduate School in conformance with University's rules and regulations in consultation with a USTC program advisor.
To receive the MS degree in Technology Systems Management, a student must complete 30 credits of courses with an overall minimum GPA of 3.00 on a 4.0 scale.
Course of Study:
EMP 501 Behaviour and Organizational Aspect MGT
EMP 50Z Management Accounting and Financial Decision
EMP 504 Quantitative Methods in Management
EMP 506 Global Operations
EMP 509 Management of Information Systems
EMP S17 Quality Value Management
EMP 518 Program / Project Management
EMP 521 New Product Development and Design
EMP 522 Strategic Marketing and Planning
EMP 523 International Business and Management
EST 530 Internet Electronic Commerce
EST 581 Methods of Socio-Technology Decision Making
EST 590 Seminar for MS, TSM Students
EST 591 Independent study in Technology and Society
EMP 507 Research in Global Operations Management
EST 582 Systems Approach to Human- Machine Systems
EMP 524 Supply Chain Management
EMP 525 Technology Assessment
Teaching Arrangement:
SBU will teach three graduate courses in Taiwan using a hybrid teaching method. There will be 12 face-to-face hours in Taiwan and 25.5 hours of online instruction using different media such as video and audio.
There will be 7 more classes taken on the SBU campus after completion of the courses in Taiwan.
Tuition and Fees:
Total perstudent cost for the 30-credit academic portion of the MSTSM program is $26,500.00
Note: This program fee is subject to change should SBU increase tuition/fee charges.
Contact Information:
Hongyu Wang
Email: wanghy202088@126.com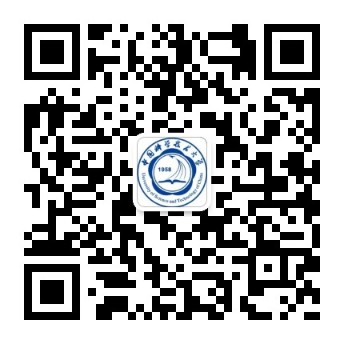 微信扫码关注
中国科学技术大学管理学院微信公众号
相关信息