Background:
The University of Maryland (UMD) is a public research university in Maryland, United States. It is the flagship institution of the University System of Maryland and the largest university in Maryland as well as the Washington Metropolitan Area with more than 41,000 students representing all fifty states and 123 countries.
Program Overview:
This dual degree program is between USTC's School of Management and UMD's Robert H.Smith School of Business. Students participating in the program will be able to obtain a Master of Finance (MAF) from USTC and either a Master of Finance (MFIN) or a Master of Quantitative Finance (MQF) from UMD.
Students will typically study for a full year (two academic semesters, usually, springand autumn, in that order) at UMD before returning to USTC in their third academic year.
How to Apply:
Applicants to UMD must submit all elements requested on the admissions website, located at
https://www.rhsmith.umd.edu/programs/master-of-finance/admissions
or https://www.rhsmith.umd.edu/programs/master-quantitative-finance/admissions
including:
1) evidence of award of a U.S. Bachelor's Degree or its equivalent through an official transcript and copy of the diploma if the transcript does not indicate degree conferral,
2) letters of recommendation,
3) professional résumé,
4) an essay,
5) a video response, and
6) TOEFL or IELTS scores, with minimum scores of 100 and 7, respectively, and subsection scores as listed on the admissions website if the undergraduate degree was not issued from a country where English is the official language.
The Dean of the UMD Graduate School will make final decisions on admissions to UMD. No offers of conditional admission will be made.
Enrolment:
Students will enrol first in the MAF program at USTC and will then enrol in the MFIN program, a 30-credit hour program, or the MQF Program, a 36-credit hour program at the Robert H. Smith School of Business at UMD. All courses at UMD will be taught in English.
USTC students who are accepted into the dual degree program will enrol in the first semester, typically in the autumn, at USTC. They will then enrol in the MFIN or the MQF Program at UMD in the second and third semester,typically spring and the following fall, and complete at least 20 credits for the MFIN program or 24 credits for the MQF Program.
Note: The number of credits necessary for each USTC student to complete the MFIN or MQF degree at UMD will depend on the number of that student's USTC credits that are eligible for transfer to the UMD program in which they are enrolled. That number will be determined on a case-by-case basis once the official transcript from USTC has been received and reviewed by UMD. After finishing their course work at UMD, students will return to USTC for additional coursework in the third year.
While at UMD, students will be enrolled on a full-time basis for at least 8 credits each Semester.
Transferring USTC Credits:
If you want to know how many and what credits can be transferred from USTC to UMD, please refer to:
http://apps.gradschool.umd.edu/Catalog/policy.php?the-academic-record#academicrecord--transcript
Tuition:
Students are responsible for paying tuition at the prevailing tuition rate to the institution in which they are enrolled at the time. Students are responsible for all costs associated with their enrolment in the program, including airfare, local transportation,textbooks, room and board, and other incidental and personal expenses. Students studying at UMD are required to pay mandatory UMD student fees and the international student fee, and to purchase and maintain any health/medical insurance required by UMD. UMD will assist students in identifying available health insurance options.
Where can I get more info?
Please visit the links above or contact:
For academic issues, Dr Xinshuai GUO, the director of the Master of Finance Program, at guoxs@ustc.edu.cn
For program issues, Youlin CAI, Secretary of the Master of Finance Program, at mf001@ustc.edu.cn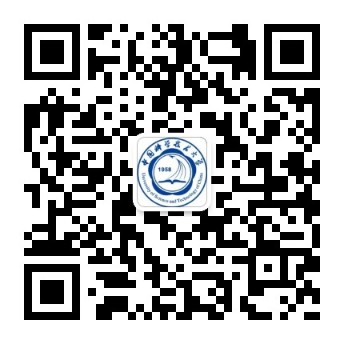 微信扫码关注
中国科学技术大学管理学院微信公众号
相关信息