中国科大-SKEMA商学院学生交换项目(本科生水平、研究生水平)
Background:
SKEMA Business School is a private establishment of higher education and research. It was founded in 2009 as a result of the merger between the Ecole Supérieure de Commerce (ESC), Lille and CERAM Business School, Sophia Antipolis, each founded in 1892 and 1963, respectively.
Program Outline:
· This exchange allows students of SOM USTC to study at SKEMA, and SKEMA students to study at SOM USTC!
· Qualified undergraduate students from SKEMA in the BBA in Global Management program and qualified Masters students from SKEMA in the Master in Management Grande Ecole Program may be admitted as exchange students to SOM USTC.
· Qualified undergraduate students from SOM USTC may be admitted as exchange students to SKEMA BBA programs and qualified USTC postgraduate students may be admitted as exchange students to SKEMA Master in Management Grande Ecole Program.
· Each institution is to nominate exchange students who are academically and personally suitable for studying and living in the host school environment.
· All students will remain enrolled as regular degree candidates at the home institution and will be given non-degree status at the host institution.
· They are expected to maintain full-time student status at the host institution.
· Exchange students will have the rights and be subject to the same regulations as students of the host institution.
· Unless otherwise permitted by the home and host institutions,exchange students are to return to the home institution at the conclusion of the exchange study period (after one or two semesters, depending on an advisor agreement).
Financeand Funding:
Each exchange student will pay tuition and fees to the home institution. For example, a USTC student will pay their normal USTC tuition and fees even if they study at SKEMA.
Note: This is a highly selective opportunity! Only two students per year (one per semester) will be under this specific financing consideration! Any students beyond this limit will be considered fee-paying exchange IN students.
Tuition and fees aside, as exchange students, expect to foot the bill for the following:
· Room and board
· International and local transportation
· Textbooks and course materials
· Health and accident/travel insurance
· All other financial obligations not included under "Exchange Student Financial Waivers"
There will be no application fee from either side.
As for housing and accomodation, the host institution will provide exchange students with all possible assistance in looking for suitable accommodation. SKEMA will provide participants from SOM USTC with a database of private accommodation offers for them to find suitable accommodation. However, the student participants will pay the cost of housing and anything else related to the accommodation.
Holiday Periods:
Students studying at SKEMA will have holidays in accordance to SKEMA scheduling and students studying at USTC will have holidays in accordance to USTC scheduling. Students are responsible for costs during holiday periods.
Insuranceand Visa:
Exchange students are required to arrange their own insurance against illnesses and accidents covering the period of their stay in the country of the host institution. International students attending SKEMA on exchange must purchase health insurance before applying for their student visa. If students stay for more than three months at SKEMA French campuses, they will be required to enroll in the "French Sécurité Sociale". All students must have repatriation coverage during their stay at the host country.
Participants will be required to meet any visa requirements that pertain to studying in the host country.
Contact Information:
Hongyu Wang
Tel: 63600856
Email: aacsb@ustc.edu.cn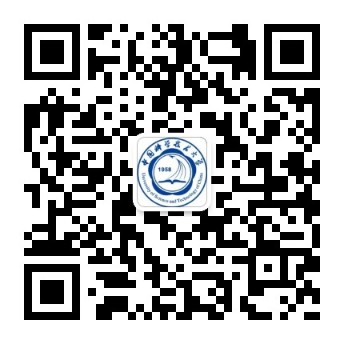 微信扫码关注
中国科学技术大学管理学院微信公众号
相关信息