The University of Twente (UT) is a public research technical university located inEnschede, the Netherlands. This integrated educational program between USTC andUT allows students to get a Bachelor of Science (BSc) and a Master of Science(MSc) in five years.
The integrated education program has a"3+2" structure. Selected USTC students will follow an integrated USTC Bachelorof Science (BSc) and UT Master of Science (MSc) program: 3 years at USTC and 2 years at UT.
Program Design:
1. After completion of the first 3 years of the BSc at USTC, students may apply for a 4th BSc year atUT.
2. If admitted to the 3+2 integrated program, the students do their last year of the BSc program at UT.
3. They may choose either of the following programs for their final (fifth) MSc year: Nanotechnology or ChemicalEngineering with a specialisation in Molecular & Materials Engineering.
4. To clarify, the fourth year will be done at UT, but USTC will count it as the fourth year of the bachelor's degree, while UT will treat it as the first year of the master's degree.
5. During the fourth year,students are registered as USTC exchange students in UT.
6. After the fourth year, students will receive their Bachelor of Science degree from USTC.
7. If admitted for the MSc program, the students will then be registered as regular MSc students of UT andcontinue their MSc program with their 2nd year at UT.
8. After completing the 2nd MSc year, the UT students will receive their MSc diploma from UT.
Collaboration Details:
USTC and UT will collaborate to give an integrated educational program in the following Bachelor of Science programs offered by USTC:
· Physical sciences
· Chemistry and Materials science
And the following Master of Science programs offered by UT:
· Chemical Engineering (with aspecialisation in Molecular & Materials Engineering)
· Nanotechnology
While the above educational programs have priority as specified by this program, applicants from other programs will also be considered.
Admission Requirements:
· Have passed all classes/exams of USTC undergraduate courses of the first 3 academic years.
· Meet the regular admission criteria of UT.
· Meet the admission criteria for English proficiency: IELTS 6.0 on all sub scores, or a TOEFL score of 20 on allsub scores.
· Interview with a UT staff member at USTC. This will take place at the start of the 6th semester at USTC in Hefei.
Timeline:
| | |
| --- | --- |
| Deadline | Activity |
| All year | Students are invited to apply as soon as possible |
| March 15 | Application deadline |
| Before April 15 | Admission decision will be made by UT (based on interview + academic background + English) |
| April 30 | Successful applicants need to complete their visa documents. |
| Mid/end August | Arrival on campus (and participation in an eventual summerschool if student is interested). |
| September 1 | Start of study program as an exchange student |
How to Apply?
Information will be distributed on the school website. Please stay tuned!
The International Student Office will also be distributing information about the program to second and third year USTC bachelor students.
There will alsobe UT visiting staff in the future.
How Much Will It Cost?
For the first year of study at UT, UT tuition fees will be waived since the students are "on exchange."
In the second year, tuition will be the same as what UT offers for its other master's degree programs.
Notice: each year, the first five students accepted to this program will receive a scholarship equivalent to 70% of the tuition! All other accepted students will receive a 30% tuition scholarship.
Questions?
Both USTC and UT commit to making all reasonable administrative and academic efforts to ensure the success of this collaboration. As such, there is a program coordinator for each side:
ForUSTC:
Name: Mr.Zhengkai Zhou
Title: Vice Dean of School of Management
E-mail: zkzhow@ustc.edu.cn
For UT:+86 551 63607133
Name: Prof.Dr. Louis Winnubst
Title: Visiting professor of UT at USTC - Chemistry & Materials Science
E-mail: A.J.A.winnubst@utwente.nl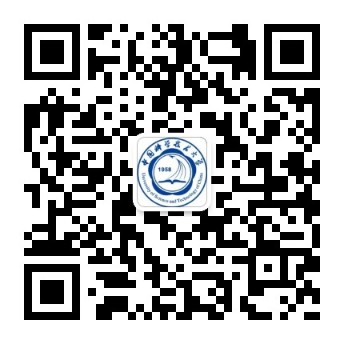 微信扫码关注
中国科学技术大学管理学院微信公众号
相关信息